Successful Call Center Strategies To Improve Call Center Performance
Generally, customers don't want to call the contact center because they fear calling them. The main reason behind this fear is the call centers themselves. Long waiting time, confusing call menu, repetitive things like an explanation to the caller, and in the end, unsatisfactory results. 
On the other hand, the condition of agents is not so good. Agents have to face angry customers, poor management, high call volumes, lack of career development, and outdated and old technology that creates issues. Regardless of these issues, call centers are quite an essential part of any B2C business. Let's discuss some successful call center strategies that can help your call center be more effective and efficient. 
Complete Checklist Of Call Center Evaluation 
Before we directly dive into the call center development ideas, let's deeply evaluate your business and find out what is working for you and what is not working. According to this, you can choose the future road map or action plan for your call center business. Well, there is no exact method to evaluate every call center as every call center has a different kind of goal. however, there are a few basic questions you can start with:
How long do clients usually have to wait on the phone before being connected to an agent?

How many calls does it typically take for our representatives to fix a customer's issue?

Are our agents effective in helping clients because of or despite our present technology?

Do we constantly follow up with customers after each engagement to measure their satisfaction?

Are our consumers generally pleased with their call center experience?

Do we presently provide self-service choices to customers?

Are our agents usually delighted with their work environment?
In order to obtain an accurate read on the issue, you may adapt this list of questions as needed depending on your organization's particular aims and objectives. Even if you determine that your call center is operating successfully and efficiently, keep in mind that there is always space for development, and that being up to date on the newest call center best practices and trends is still beneficial.
List Of Some Successful Call Center Strategies 
Now, as we have evaluated our call center thoroughly, let's talk about some of the best Call center process improvement. Again, the best practices you employ are totally dependent on your organization's goals and the present structure of your call center. In order to cover as many areas as possible, we've attempted to present a comprehensive list from which you may pick and choose as needed.
Provide What Customers Really Want
Aside from your exceptional product or service, your clients and customers want prompt, customized, and straightforward customer care that provides immediate solutions to their difficulties. It covers everything that will help them address their present difficulty. Customers would also like to be able to manage their own difficulties through self-service choices.
Set And Track Key Performance Indicators (KPIs)
Using cold, hard facts — in this case, call center metrics — is one of the most excellent methods to measure your call centre's performance. KPIs like First Contact Resolution or First Call Resolution (FCR) and Customer Satisfaction Score (CSAT) give you an insight into customer satisfaction and agent performance, making it simpler to detect weak points in your call center. Just make sure that not all metrics are created equal; you'll want to concentrate on the ones that correspond with your business goals. Jump down to the next part of this post to discover some recommendations for which KPIs to track. 
Quality Assurance Should Be Tested 
Well, there are numerous ways to do this; call monitoring and scoring is the most used method. Call monitoring, for those who are new, is the process by which corporations listen to live or previously recorded conversations in order to audit agent performance. Calls are then graded based on factors such as whether the agent followed the call center script, followed business procedure, displayed suitable politeness, or showed problem-solving talents. After a call has been scored, the call center manager or Q.A. expert would usually conduct a post-mortem performance evaluation with the agent in the issue. This exercise aims not only to repair the faults of the individual agent but also to detect and analyze behavioral trends and design a training curriculum to enable continual progress.
Make Buyer Personas of Your Ideal Customer
You might have the most compelling story to share, but it will be useless if you don't know your consumer or customer. Knowing your target demographic can help you create buyer and engager personas, as well as understand why customers will select you over your competition.
What are the main types of consumers you service, and how do you make their life easier? When you join the consumer journey, gather information about your audience and put yourself in their shoes. Use client feedback to obtain a thorough grasp of what customers want and don't need. 
Improve Your Call Center's Service Quality
You can improve many matrics to maximize the overall call center's service quality. 
Train Your Agents To Learn A Root Cause Of The Problem
Sometimes problems become hard to resolve, and in this case, finding the root cause of the problem can help to solve the issue. Generally, call center problems to fall into three categories: Product, Service, or Policy. Finding out the root cause of the problem can help to resolve the issue faster. 
Resolve the Quarry
Now the question comes of what should you do when a problem occurs: 
First of all, find out the root cause as soon as possible. 

Prevent the issue from happening again and again. 

Implement preventative steps and suggestions to enhance customer service to avoid the problem occurring again.
When you discover an issue in your call center, never think that it is a one-time situation. The identical problem might be occurring with every associated service ticket, and you have only learned about one such incident. Consider an unsatisfied client with an open service complaint who writes you to complain that your team never answers the phone after 7 p.m. (despite providing 24 / 7 availability).
Instead of reacting to a single customer's inquiry, work to identify the fundamental cause of the problem. In this situation, the call center manager discovered that their contact center did not cater to the customer's specific area at night – and quickly initiated corrective steps.
Get Useful Intelligent Insights Using A.I. 
To improve call center quality, several call centers recruit call center quality assurance professionals. Although this is a sensible business strategy, employing a large number of agents to undertake manual quality assurance is inefficient. Not to mention that scaling would be prohibitively expensive. Why not employ the potential of artificial intelligence to improve call center service quality? We are not promoting layoffs but rather a much-needed helping hand.
Using artificial intelligence or A.I. will help you get deep insight into data that will help your business perform at a higher level of efficiency and effectiveness. The chances of making mistakes get eliminated because of speech analytics. There is no need to monitor or check the call manually by an expert. 
Furthermore, it allows the system to detect when a consumer is irritated so that a live representative may immediately attend to the customer. 
Create a Centralised Knowledgebase 
Self-service is one of the prominent options that every company should provide to their customers. It is one of the easiest ways to give the exact knowledge to your customers about what they need. When creating your knowledge base, ensure that it is simple to discover and navigate, covers commonly asked customer questions and clearly specified the following actions if the client cannot find the information they need. Make sure to regularly update your knowledge base so that the information it delivers is constantly current and helpful. 
Provide FAQs and tutorials with valuable and instructive content
You can find numerous common and basic questions they are your agents might answer every day. You can talk with your agent, and your notepad will be filled with countless questions. You can quickly eliminate the number of calls and call waitings by just adding a detailed FAQ section to your knowledge base that customers can easily refer to. 
You can also create a step-by-step video tutorial while creating FAQs. 
Eliminate Or Reduce The Amount Of Time The Customer Have Be In Queue
Well, you have to understand that there is no easy way to fix this issue. You can go with the trial and error method. However, adding self-service choices, actively monitoring KPIs, and regularly analyzing and enhancing agent performance all contribute significantly to attaining this aim.
Implement Is A System For Organising Customer Inquiries
A robust ticketing system can automatically collect customer information and the nature and reason of the inquiry. It allows agents to open cases depending on they were submitted and the severity of the issue and will enable consumers to see the status of their case in real-time.
Create And Implement A Standard Oprating Procedure 
SOPs should be designed very clearly, and they should adequately provide guidance to the agents on how to complete a specific task and how to respond or behave in any situation. ForSOPs should be well written and immediately available to agents; SOPs are typically stored in an internal knowledge base. Finally, by defining and implementing SOPs, you can prevent your agents from being caught off guard and enhance the overall effectiveness of your contact center.
Hire call center employees based on attitude rather than ability
Working at a contact center takes patience, empathy, outstanding communication skills, and excitement – traits that even the most technically proficient people lack. When hiring, pay as much attention to how prospects interact with others as you do to their technical credentials.
Wrapping Up
That's it with the list of successful call center strategies to improve call center performance. Hundreds of people are roaming around with a question in their heads "How to improve call center agent performance". This article has numerous strategies you can follow to improve your call center efficiency. 
SanCCS: The Best Cloud Call Center Solution
Implementing robust software can also improve your call center's effectiveness and efficiency. It can help you streamline the day-to-day process of your call center. Here are the advantages that SanCCS has to offer: 
Automated Call Distribution

Real-Time Analytics and Report

Multilevel IVR

Self-Designable Web-Based CRM

Seamless Integration

Skill Based Routing

Agent Performance MIS

Unified Agent Desktop

Click to call

Thoughtful U.I.

Omni Channel

Customer service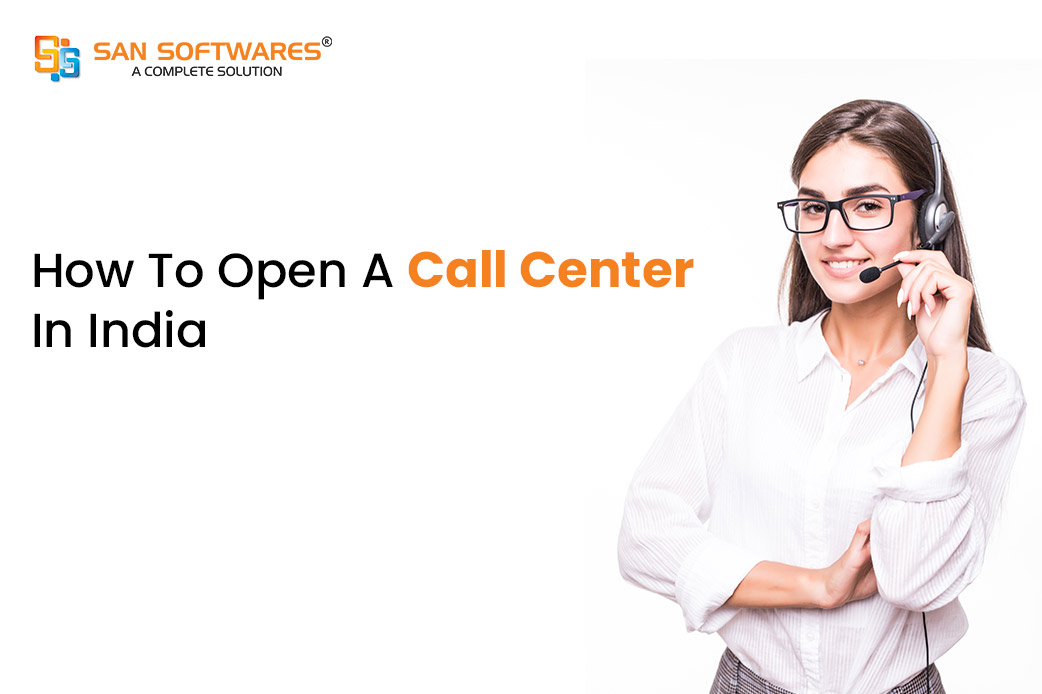 July 10, 2022
July 9, 2022
Elevate Your Customer Experience And...
Read More
Subscribe
To Our Newsletter